Kennels & Cattery Services in Lancashire
A warm welcome awaits you on your arrival to Landorn Kennels & Cattery in Preston. Our caring team are here to attend to all our visitor's needs and set your mind at ease. Please view the several hundred 5* reviews in our testimonial section.
If you are visiting us for the first time please ignore your Sat Nav once you are on Tabley Lane. We are located on the opposite side of the road to Lanes Vets
Although Landorn Kennels has been established since 1975 we acquired the business in 2007, we have improved and renovated both our kennels and cattery accommodation. Further renovations are taking place in the cattery at the insistence of Preston City Council (please see Cattery section for further details)
Ella's Pad is a newly constructed kennel block which was completed in July 2020 and consists of XXL, XL, Large and single kennels all have large external covered runs and are heated by the latest heat pump system which also supplies air conditioning in the hot summer months.
Beatie's Pad our original kennel block has been fully refurbished and comprises of single kennels all with external covered runs and are also heated via heat pump system. Both kennel blocks are alarmed via the latest security systems and the site is fully covered by CCTV cameras and the site is also maned 24/7
All dogs must be fully vaccinated and have been immunized against kennel cough.
All dogs are exercised on daily and on an individual basis in our large exercise areas to allow freedom to run around if they so wish.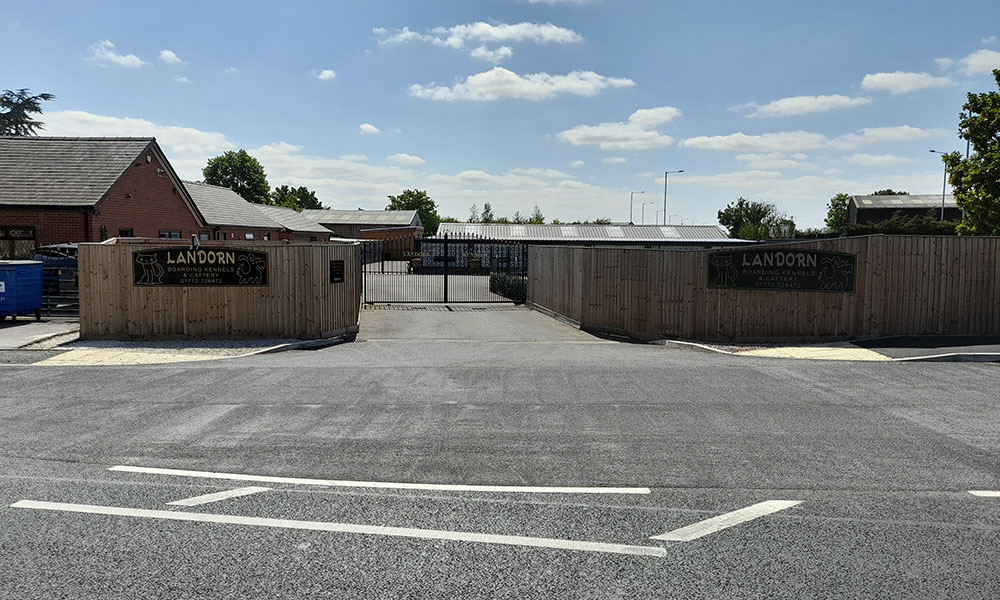 Our Cattery has also been refurbished and all cat pens have an external run area which is covered and contains the litter tray, all beds and bedding is supplied along with both standard wet and dry food.
Our new entrance has now been completed with new automatic gates for easy entry and departure. Look out for the signs just before the new traffic lights if approaching from Tag Lane roundabout.
All the building work on our site has been constructed to a very high standard by S Grimes builders who we would highly recommend 07876 402883.
We are fully licensed by Preston City Council - Landorn Kennels & Cattery Ltd No. AW28442
Other small animals and rabbits can be catered for just give us a call to discuss.
We know that leaving your animals in a new environment can be difficult and that you care dearly for your pets and that is exactly what we do. All our team are fully qualified and dedicated to providing an excellent level of service for the cats and dogs entrusted to our care.
Please feel free to come and view are facilities at any time during afternoon opening hours, no appointment needed. (1-30 till 3-30)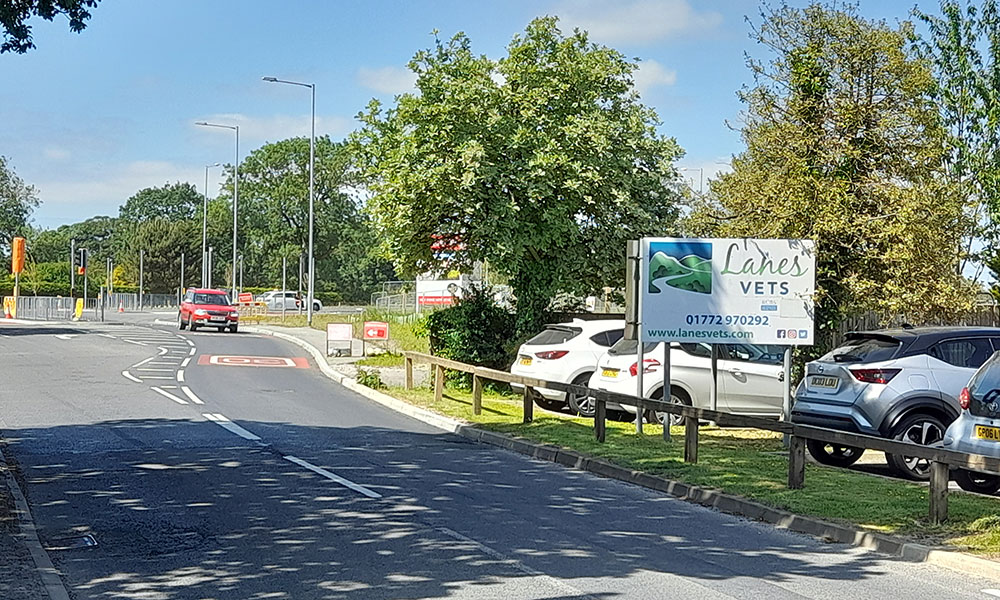 We also offer:
Collection and drop off service.
Baths
We are open to the public for the sale of various pet items (see our service page for more details)
Dog training is carried out onsite by Dogtastic in the large internal Arena and run by Mark Calvert who has over 40 years' experience. Tel No 07480 859920
Grooming can be arranged on site via Andre of Hairy Houndz 07766 425696 or via Fiona from Hair & Hounds 07712 133209 she will collect from the kennels and return when completed.
FREE TRIAL – This is available on confirmation of a booking and deposit being received
We understand that you may be concerned about leaving your pets. Therefore, to give you confidence in our high standards, we offer a free afternoon trial. This will make you feel more comfortable, and your pet will be aware that you will be collecting him/her after their stay. Trials are from 1-00 pm until 4-00 pm please contact us to arrange a suitable afternoon.