Beautiful rural location
Fully Insured
Landorn Kennels & Cattery in Preston, Lancashire
"The perfect place for your companion to spend their holiday whilst you take yours."
Please ensure that an upto date vaccination card is produced when dropping off your pet, failure to comply could result in admission to the kennels and cattery being refused
Kennels & Cattery Services in Lancashire
A warm welcome awaits you on your arrival to Landorn Kennels & Cattery in Preston. Our caring staff are here to attend to all our visitors needs. Landorn Kennels has been established for over 35 years, our family took control in 2007 during this time we have improved and renovated both our kennel and cattery accommodation. Other projects which have been completed include a new reception, staff area and a wet/grooming room along with a new food/beds and bedding store and a 24hr CCTV system. Recently our wood burning stoves have been replaced with the latest Air to Air heat pump system to both kennels and cattery, which heat to a comfortable temperature in the winter and also cool in the summer. The outside runs of the Cattery have also been up-graded with new anti-spit dividing runs and new security gates.
We are fully licensed by Preston City Council
All kennels and cat pens have their own external runs, the majority being covered
All dogs are exercised on an individual basis in either our one acre paddock or our large ménage and if the weather is bad we have a very large greenhouse which has been converted to an internal exercise area
All dogs & cats must be fully vaccinated and dogs must be immunized against kennel cough
Other small animals and rabbits can be catered for, and, if you have a pet which requires looking after give us a call
The Animal welfare act 2006 states:
Dog sleep area must be at least 1.9 sq m - Landorn offer singles at 2.33 sq m and doubles at 3.15 sq m
External dog runs attached to the sleeping area must be a minimum of 3.4 sq m -Landorn offer singles at 4.56 sqm and doubles at 11.1 sq m
Kennels must offer at least one isolation kennel - Landorn offer two
We know that leaving your animals with strangers to look after can be difficult and that you care dearly for your pets and that is exactly what we do. We are dedicated to providing an excellent level of service, cleanliness and welfare for the cats and dogs entrusted to our care. Other services are available.
Please feel free to come and view are facilities at any time during opening hours, no appointment needed.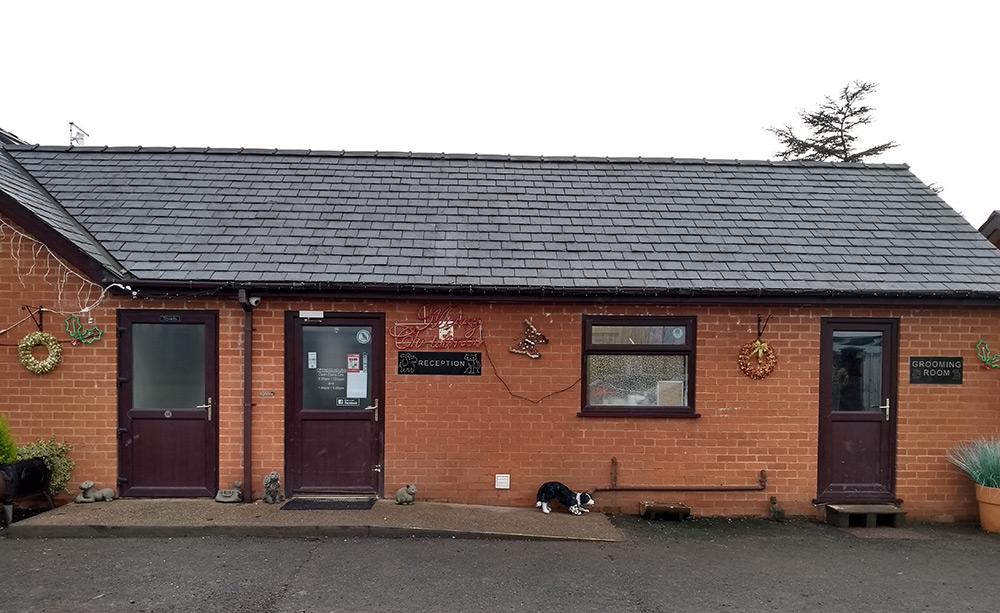 Contact Us
Registered Address: Tabley Lane, Higher Bartle, Preston, Lancashire, PR4 0LH
Registered in England | Company Number: 06229167 | Kennel & Cattery Licence Number: AW28442